In this edition, we are introducing a new 'Koloring Korner' section, with Deborah Hendry, Managing Director at Kolorseal, who will be highlighting important trends and topics around spray painting, colour coating & colour coating windows and doors.
Kolorseal Ltd, has an established reputation for consistent quality when it comes to spray painting uPVC, aluminium, roofline and composite products. Frequently, Deborah is asked the question of 'why spray painting is becoming increasingly popular?'
"Spray painting protects exterior surfaces from the elements, and it provides a long-lasting finish. It is a viable solution on renovation projects where wear and tear over time can really take its toll on some surfaces."
With people becoming more adventurous with colour on homes and buildings, Kolorseal has to ensure that it can provide solutions for every single customer, on whatever sized project. The Kolorseal palette is vast and it is possible to colour products in any RAL or BS colour as standard. Additionally, with Farrow & Ball as well as a bespoke range, the company can achieve virtually any colour required.
It is impo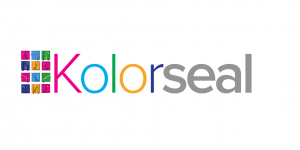 rtant when choosing coloured windows or colour doors that the paint provides superior performance to standard paints. They need to be completely maintenance free and guarantees should be offered regarding weathering, resistance to chemicals and mechanical abrasion. Even though we serve both homeowners and trade customers, The Kolorseal range has been specifically developed for the building industry, consequently the experience and advice available to customers is second to none.
When discussing a new project with a homeowner, it is essential to be able to rely upon the quality of the standards of the finished products. An installation or fabrication business will have to rely upon that for referrals.
A 'Kolorsealed' painted window or painted door has vibrant, rich depth making the overall finish much smoother. Different colours can be used on both sides of any sized window or composite door.
With foiled uPVC products being limited in colour, spray painting windows or doors offer the unique ability to be matched to existing paint colours, if reproduction is required, or bold and bright new colours on
any renovation project.
The Kolorseal team are always available to advise on the best paint spraying method for painting windows or painting doors, no matter the job or project. In expert hands, it is possible to use the collective knowledge they have gained to advise on any new build or renovation.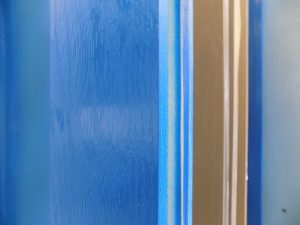 As specialists, the Kolorseal experts are familiar with a variety of products and surfaces, such as uPVC spraying, window spraying and coloured windows & doors, both internally and externally. The team fully understands and supports customers knowing a stunning finish can be provided on the projects undertaken, and that they will last the test of time.
When carrying out on-site window spraying & door spraying, alongside many of our other services such as colour coating, as it is important to ensure risk assessments have been carried out. It is essential to know that non-toxic paint is used to ensure that the environment is protected and that people will be safe once the job is finished. This is particularly important when working on commercial projects such as hospitals, schools or hotels."
To discuss colour requirements call Deborah on 01924 454856 or visit our contact page to speak to a member of our friendly team.