Transporting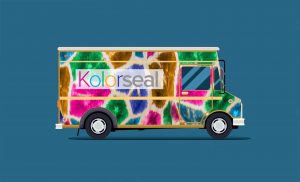 windows without damages or breakages is not always the easiest task as most in the business will testify. Windows and doors are extremely fragile when being moved, so special treatment is needed when transporting products particularly if an external delivery company is used. It is sometimes much easier said than done.
Kolorseal colour coated products now come carefully packaged with new corporate tape that provides even greater protection to the frames and doors in order to maintain their integrity. All products from Kolorseal come with a ten year guarantee and the added assurance that during transit, product damage is minimised.
Also, the Kolorseal window frame protection tape has been designed to protect the frame during installation, providing an excellent protective barrier from scratches, staining, dirt and potential tool damage. The new tape will not leave behind any sticky residue when removed and is water resistant.
Being well prepared is vital and for those without haulage and delivery vans of their own, it is always better to use a transport company that knows all the tricks of the trade to keep products in their best condition. Although, before even looking for a haulage company it is essential to prepare the windows for transportation, to ensure minimum risk to the goods.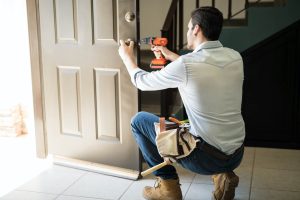 Windows should always be secured and wrapped carefully, however if more than one product is to be shipped, then they will need to be stacked carefully; ideally with protective layering between each product. This minimises the chances of breakage or scratches occurring while on the way to the delivery point.
Deborah Hendry comments, "Stillages are ideal to transport windows and doors, to give them proper support and good stability. Obviously extra safety ropes or safety belts and secure matting give excellent protection as well as additional foam sheets that will help to stop scratches or glass breakage."
It is worth asking any transport provider whether stillages are available to support windows or doors during transit as often this is an extra cost. If possible it is always better to transport windows upright to save damaging them, and across the UK the cost of transporting windows varies greatly.
Debbie continues, "At Kolorseal we always advise smaller fabricators and installers to protect loads well. A good transport company will ask you to describe any delivery in detail so ensure you know what you want them to provide. We put our protective tape on which minimises scratching and damages to the frame but always be sure to know what you want with a transport company."
Protecting a load from the rigours it can be subjected to on the delivery lorry or van can be a bumpy ride with shocks and knocks all possible on any journey. Whether you use bubble wrap, expandable foam or foam inserts use the best products available to protect windows and doors from shocks and bumps along the route and always try to stack them upright.
Debbie concludes, "We always advise customers to use generous amounts of packing, particularly for more complex or shaped items. Likewise on site, our Kolorseal protective tape gives added protection against scratches and knocks."
To find out more about how we ensure safe deliveries for our valued customers, contact us today!