One of the largest revolutions within UK fenestration in the past couple of decades has been the explosion in colour.
At one point, it was White, Mahogany or Golden Oak wood grain as the range of colour. Whilst the range was small and easy to manage for installers and fabricators, the choice wasn't exactly inspiring to home owners.
So, those with the foresight and vision to understand the steps needed to be taken, we began to see the availability of colour enter the market. One of the early pioneers in this fledgling part of the market was Kolorseal.
Based in Dewsbury, ideally located centrally in the UK, Kolorseal began to offer to spraying of PVCu and aluminium profiles to installers and fabricators, allowing those companies to offer a much more expanded colour choice to their customers. It was the start of an industry-wide trend which has seen colour, and the demand for colour explode into life.
The business has grown from strength to strength across those 15 years, which included the Great Recession, but has since expanded into the midlands with a base in West Bromwich, allowing the company to better serve demand for their services in other parts of the country.
To mark the occasion, the Kolorseal team celebrated 15 successful years with a day at the races.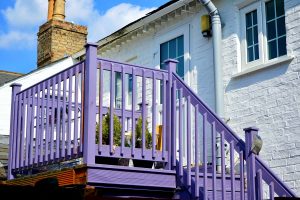 All colours provided
The major rise in demand for colour can be in no doubt. You can see this with systems companies and fabricators choosing to carry more colour combinations in stock. However this presents a problem: storage and capacity.
It's impossible for any one company to store and fabricate every colour option possible. You'd need a building comparable to NASA's in Florida. Its simply not going to happen.
However, if fabricators and indeed systems companies were to use the services of a company like Kolorseal, it would open the door to being able to provide not only every RAL combination possible, but also Farrow & Ball and BS colours too. It would mean fabricators would not have to worry about space in their factories, and would allow them to offer to installers and reliable bespoke colour offering at reasonable lead times.
Debbie Hendry, Director of Kolorseal, spoke of the chance for fabricators being able to offer all colours: comments from Debbie here.
With demand for colour only looking to increase over the years, and requests for more diversified colour options from home owners inevitably rising, companies such as Kolorseal are going to be at the forefront of delivering that service.